Discover more
Catch up on our latest news
Flatweave
Flatweave
A flatweave rug is created by interlacing (vertical) warps and (horizontal) weft threads. This results in a rug without knots and piles. Depending on the thickness of the yarn, flatweave rugs have a total height that starts at only 5 mm. 
Our flatweave rugs are made of 100% New Zealand wool. Pure wool has a beneficial effect on the indoor temperature throughout the year. It's cool in summer and warm in winter.
Flatweave rugs come in a magnificent variety of colors and patterns. You might go for rectangular colorful designs to create a nomadic look and feel or for simple, yet timeless patterns in geometric formed shapes.
Benefits
- Lightweight and easy to roll for storage
- Easy to maintain and clean
- Flat
- No shedding
Materials
- 100% New Zealand wool
Where to use
- All low traffic areas like guestrooms and residences.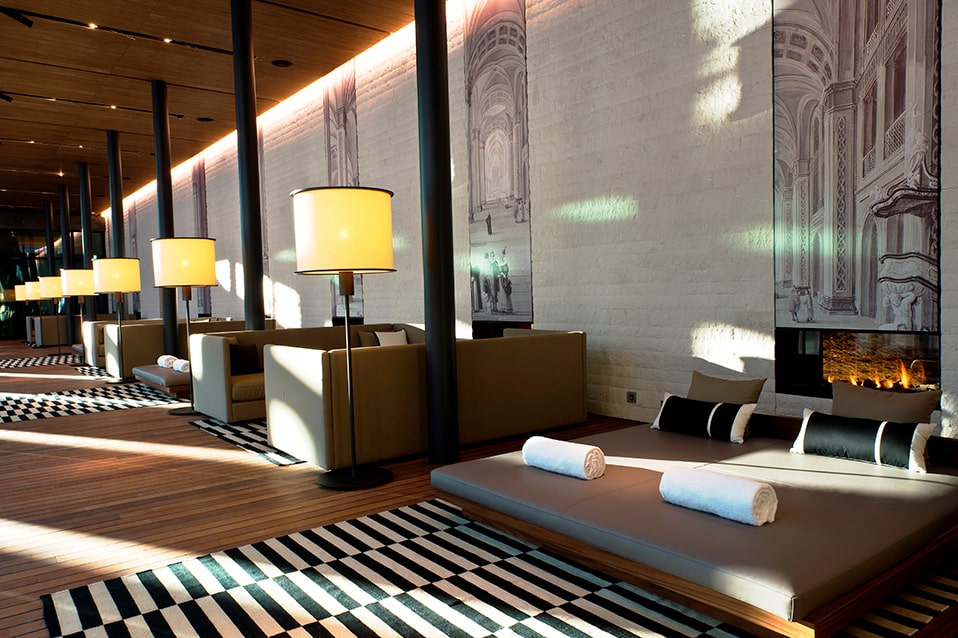 Flatweave rugs in the spa area of The Chedi Andermatt hotel in Switserland